Compass Chiropractic Reviews
What Our Willmar Patients Say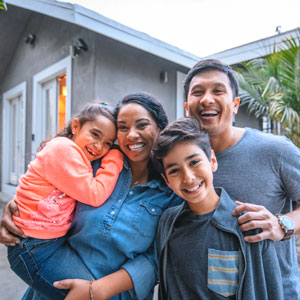 At Compass Chiropractic we love when patients share with us their feedback and comments after chiropractic care. Please read our patient testimonials below to see what other people have achieved through their tailored treatment plans with us.
Share your stories too! Click here to send us your feedback so that we can help to spread the word about the benefits of natural Compass Chiropractic care.
For more information or to schedule an appointment call (320) 441-2400 today.

We Feel Heard
For the first time we feel heard in our daughter's health journey! After the first adjustment we saw some changes in our daughter and we are hopeful and excited to see how much she can grow during this time under their care. Both Dr. Tanner and Dr. Katie are great with children and really made sure we understood what is going on in her little body and how their chiropractic can help her. She loves coming each time and we feel at home there!
-Azalea P.
In-depth Chiropractic Skills
I'm so excited that you both decided to start a business in this community. I'm excited to reach a deeper level of healing because of the in-depth chiropractic skills you both have. Here's to reaching goals and a happier more fulfilling life. Thank you!
-Gloria R.
I Look Forward To My Future Treatments
I'm so thankful I was chosen to take care of Me, Me time, long overdue. I understand that healing my body will take time. It's my time to care for/about me, which has been neglected for many years. The atmosphere and the positivity @ your office is outstanding. Blessings
-Brenda T.
Noticeable Improvement
The treatments I have received are different than any previous chiropractic care I have received. It has been a very positive experience with noticeable improvement in my overall health, energy and reduction of pain. I highly recommend Compass Chiropractic.
-Lois A.
Passion for Chiropractic
I'm so excited to have this type of care in our area. I love that Dr. Katie and Dr. Tanner are about getting to the root of the problem (our nervous system) rather than just treating the symptoms of the problem that won't create long term healing. And I love that they have such a passion for children and pregnant moms – such an area of need in this community! I can't wait to see the changes in my own health by the end of my treatment program!
-Candi A.

Reviews at Compass Chiropractic | (320) 441-2400